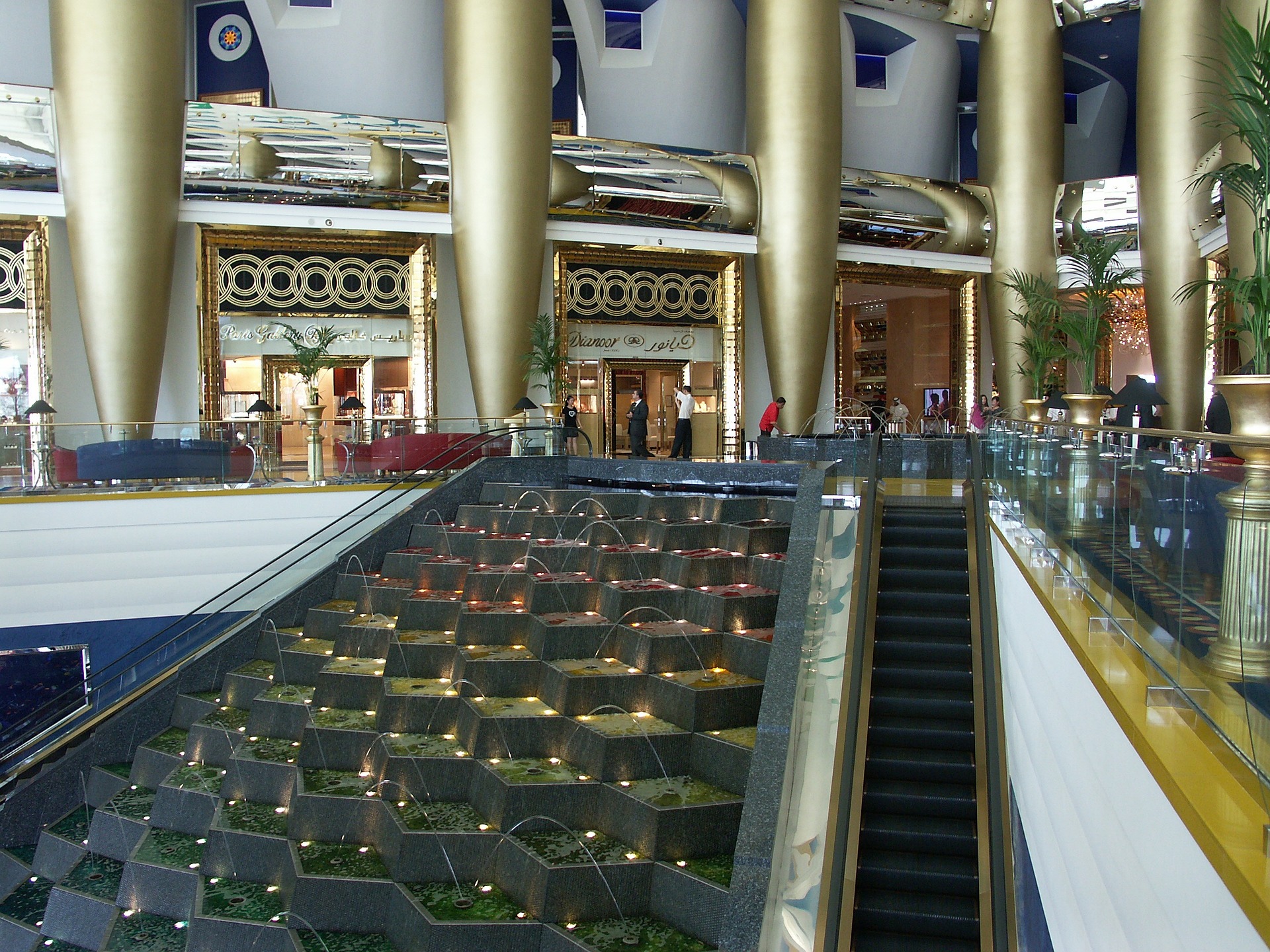 The Burj Al Arab is a luxury hotel in Dubai, United Arab Emirates. The hotel is known for being the fifth tallest hotel in the world, although almost 40% of the hotel's total height is unusable space. The hotel was built on an artificial island that is 280 metres from Jumeirah Beach and is connected to the mainland via a private curving bridge. The hotel was designed to look like the sail of a ship.
The beachfront where Burj Al Arab and the Jumeirah Beach Hotel are located was previously known as Miami Beach, with the name changing to give the location more of an Arabic sounding name.
The hotel was designed by the consultancy firm Atkins, with the project led by the architect Tom Wright, who has since gone on to become the co-founded of WKK Architects. The design and construction of the hotel were managed by Rich Gregory of WS Atkins, who is a Canadian engineer. It has been pointed out that the hotel bears similarities to the Vasco da Gama Tower in Lisbon, Portugal, although the designers of Burk Al Arab dispute this. Construction took place over 5 years, beginning in 1994, and at its peak it hired over 2,000 construction workers.
The exact design of the hotel comes from the billowing spinnaker sail of a J-class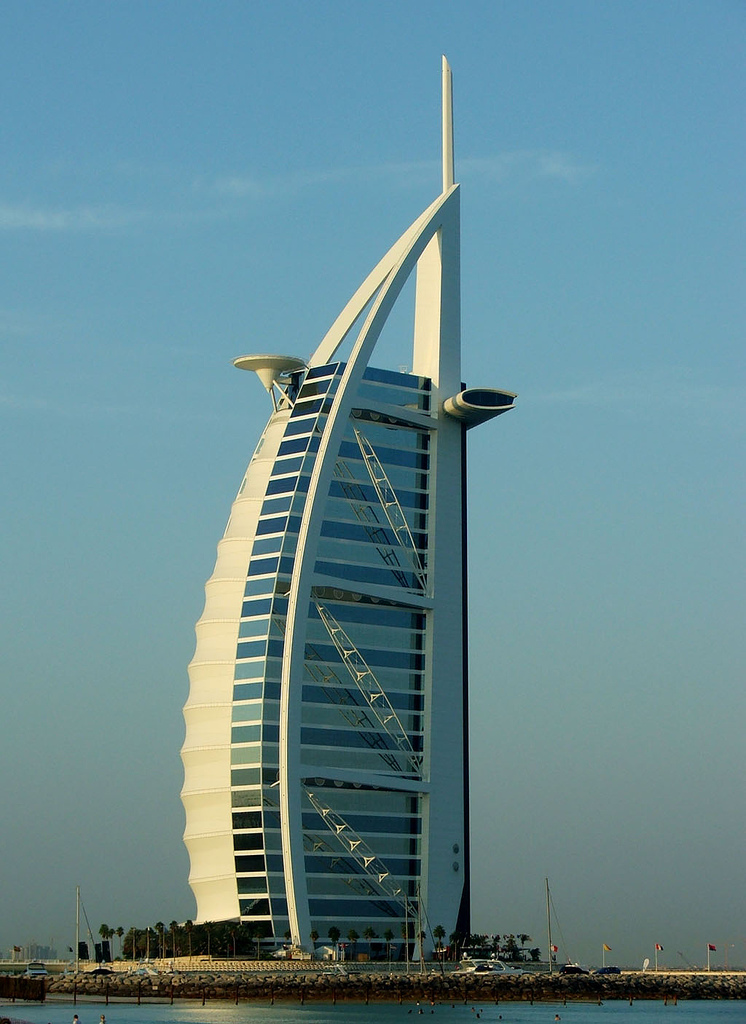 yacht. The architect Tim Wright told journalists that the client desired that would become an icon or symbol for Dubai, similar to the Sydney Opera House or London with Big Ben. To that extent, the hotel has become a success.
One of the most visible parts of the entire building is the hotel's helipad, which was designed by the Irish architect Rececca Gernon who went on to found her own architecture and interior design company, Serendipity By Design, which is headquartered in Dubai.
Numerous complicated construction techniques had to be used during the construction of the hotel, most notably the construction of the hotel's foundation, an artificial island. To secure the foundation, construction workers had to drive 230 concrete piles into the sand, which were forty metres in length. Engineers then created a surface layer of large rocks to protect the foundation from erosion. The construction of the island took up most of the construction time, with the actual construction of the hotel taking less than two years.
Two of the world's most notable restaurants are found within the Burj Al Arab, the Al Muntaha and Al Mahara. The Al Muntaha is 200 metres above the Persian Gulf, offering a view of Dubai. The Al Mahara is accessed via a simulated submarine voyage, and the restaurant features a large seawater aquarium, which holds almost one million litres of water.