The Plaza Hotel, New York City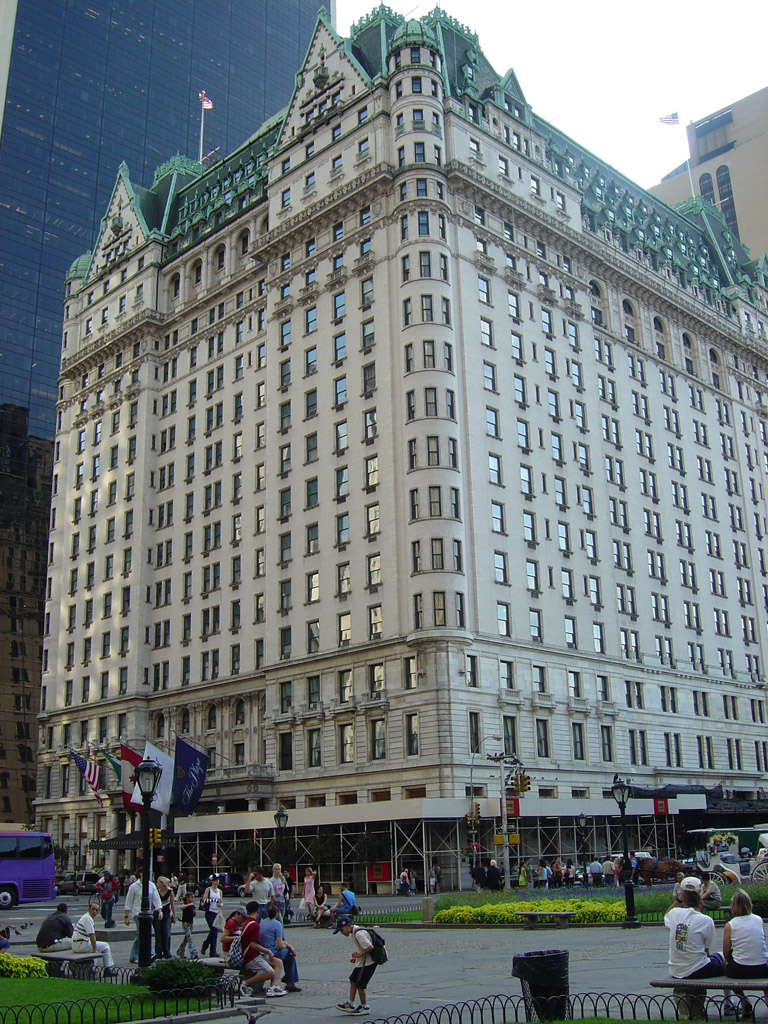 One of the most well-known hotels in New York City, the Plaza Hotel, is famed world-wide for its luxury suites, as well as classic architectural style. The Plaza Hotel is located on 768 Fifth Avenue, Manhattan, New York City.
Construction of the hotel originally started in 1883, on the site of the former New York Skating Club. The construction company ran out of money, leading to the New York Life Insurance Company deciding to foreclose and hire the greatest architects of the era, McKim, Mead & White, to complete the construction of the hotel, which was finally opened to the public on the 1st of October, 1890.
Unfortunately the first hotel was far too small to be able to keep up with interest from guests, and the hotel was demolished in 1905 by its new owners, Fred Sterry, Harry S. Black, and the German financier Bernhard Beinecke, all of whom envisioned a much larger hotel. Construction began on the new hotel, a 19 story building in French Renaissance inspired chateau-style building by Henry Janeway Hardenbergh. The new hotel was c
onstructed in just 27 months, at huge expense, costing $12.5 million at that time.
The new Plaza Hotel opened on the 1st of October, 1907, with rooms costing just $2.50 a night, equivalent to $67.22 in 2018. The same room cost over $1,000 a night in 2001. The hotel proved to be so popular with guests that a 300-room annex was added from 1920-1921 along 58th Street.
There are a number of facilities available to guests of the hotel, including a butler on every floor, baby-sitting, a shopping centre, as well as numerous meeting rooms, managed by CPS Events.
The hotel has been featured commonly in popular culture, with a number of famous novels using the hotel as a meeting point for characters, such as Jay Gatsby and Tom Buchanan confronting one another in a suite in The Plaza Hotel in the novel The Great Gatsby.
The hotel also features in over 20 films, notably Home Alone 2: Lost in New York, which focuses around the main character staying in the hotel by himself. The hotel is also featured on a number of popular television series, including Friends, as well as a number of episodes of The Sopranos.