The Beverly Hills Hotel, Los Angeles
The Beverly Hills Hotel, also sometimes called The Beverly Hills Hotel and Bungalows, is situated on Sunset Boulevard in Beverly Hills, California. The hotel is one of the world's most well-known hotels, and is closely associated with Hollywood film stars, rock stars, and various celebrities. The hotel boasts 210 guest rooms and suites, as well as 23 bungalows, each of which were designed in the signature pink and green colours, a trademark of the hotel.
The hotel was established in May 1912, befo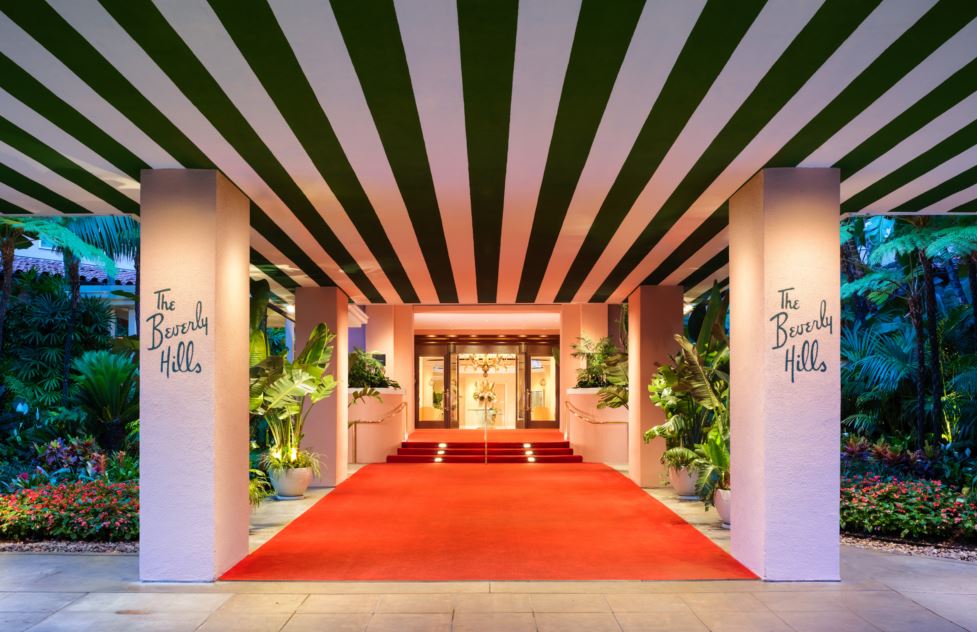 re the city even existed. Originally owned by Margaret J. Anderson and her son, Stanley S. Anderson, who had been managing the Hollywood Hotel. The original architect was Elmer Grey, who designed the hotel in the Mediterranean Revival style. The hotel has changed hands numerous times throughout its existence and is currently owned by the Brunei Investment Agency.
The hotel has been visited by a number of high-profile guests over the years, including Frank Sinatra, who preferred Bungalow 22, and Donald Trump. John Lennon and Yoko Ono were known for frequently staying in the number 10 bungalow that they said suited their personal, simple styles.